A Paducah, KY, Window Replacement Company with Decades of Experience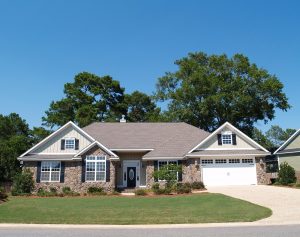 Having your home's windows replaced can be a stress-inducing thought, especially if you're on a tight budget. One way you can reduce your anxiety is to choose a window replacement company that offers a variety of product options, stands behind its work, and has the experience needed to ensure that your project goes off without a hitch. In Paducah, Kentucky, that company is Primax Compozit Home Systems. We've been in business since 1982 and have served more than 140,000 homeowners to date. Moreover, our commitment to providing a positive experience has helped us maintain an A+ rating with the Better Business Bureau for many years.
We'll Tailor Our Services to Your Preference
When you choose us for your window replacement project, we will first meet with you to go over our different window options, discuss your preferences, and help you select the perfect windows to fit your needs and budget. We offer two product lines, both of which offer better durability and energy efficiency than vinyl windows. You will be able to choose from all the popular styles, including double-hung, casement, and awning, and you will also be able to customize your selections through a variety of interior and exterior frame colors and finishes. Additionally, we will back your new windows with up to a 50-year product warranty and a two-year warranty on the installation to give you added peace of mind.
Would you like to learn more about the reasons why Primax Compozit Home Systems is one of the most trusted window replacement contractors serving the Paducah area? If so, contact us today to schedule a consultation.