Upgrade the Bathroom in Your Louisville, KY, Home With a Tub-to-Shower Conversion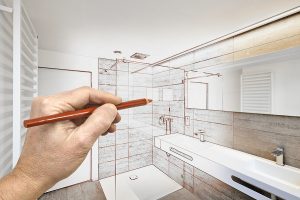 Bathtub/shower combinations are commonplace in many bathrooms and serve a practical purpose, but more and more homeowners are ditching them in favor of a luxury shower. This is especially common among individuals who are growing older and don't want to worry about the danger of slipping and falling while trying to step over a high bathtub threshold. If you're tired of the bathtub/shower combo in your Louisville, Kentucky, home, and you're ready to make a change, look to Primax Compozit Home Systems. We offer tub-to-shower conversion services that can transform your bathing experience from stressful to relaxed in no time. We offer luxury Nu-Bath® shower systems that are both elegant and remarkably easy to maintain, and you won't have to break the bank to have one installed in your home.
Choose the Shower of Your Dreams
When you partner with us for a tub-to-shower conversion, our team will help you design the perfect shower to fit your bathroom's style and color scheme. Nu-Bath® showers are made of 100% nonporous acrylic, so there is nowhere for dirt and germs to hide. This means you won't have to worry about scrubbing mold and mildew, and your shower will retain its luster year after year with minimal effort on your part. You can also choose from a variety of elegant designs, so it's easy to find an option that fits your vision for your bathroom.
Customization Options
Your Nu-Bath® shower can be customized to match your specific needs, with options such as:
Safety grab bars
Built-in seating
Don't wait any longer. Contact Primax Compozit Home Systems today and let us provide the tub-to-shower conversion you've been dreaming of. We'll be happy to visit your Louisville, KY, home to tell you more about our bathroom options and help you select the ideal shower for your needs. Financing options are available to qualified homeowners.