Walk-in Tub Installation for Homeowners in the Owensboro, KY, Area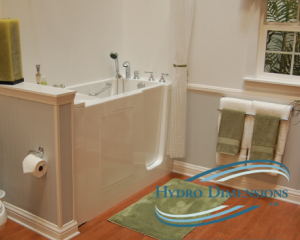 A walk-in tub can greatly improve the quality of life for individuals who are dealing with mobility issues due to age or other factors. This specialized bathing product can help with aches and pains, inflammation, and more while also providing the independence needed to avoid having to live in a care facility. If you live in the Owensboro, Kentucky, area and are interested in the benefits a walk-in bathtub could provide for you, look to Primax Compozit Home Systems. We're a family-owned business that has been assisting local homeowners since 1982, and we're proud to have successfully completed more than 140,000 projects.
Our Walk-in Tub Options
We sell and install walk-in bathtubs manufactured by Nu-Bath – a top name in the industry. You will be able to customize your tub to fit all of your specific needs by choosing from a variety of features, including:
Built-in seating options
Hydrotherapy air jets
Ergonomic grab bars
Multi-function showerheads
An air massage system
A Pure Bubbles system that produces 70% more oxygen than regular tap water
Additionally, your Nu-Bath walk-in tub will be installed by expert technicians in as little as one day and is backed by a lifetime limited warranty.
If you would like additional information about the walk-in tub installation services we offer to homeowners in Owensboro, KY, and surrounding communities, contact Primax Compozit Home Systems today to schedule a free consultation. Convenient financing options are available to qualified homeowners.