Upgrade Your Paducah, KY, Home With Energy-Efficient Replacement Windows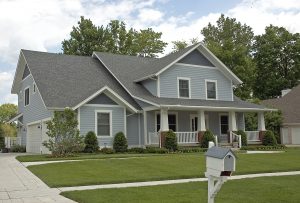 The climate in Paducah, Kentucky, is ever-changing, and it can have a major impact on how hard your home's HVAC system has to work to maintain a comfortable temperature. However, you can significantly improve your home's resistance to heat transfer—heat loss in the winter and heat gain in the summer—with energy-efficient replacement windows. In fact, the U.S. Department of Energy estimates that heat transfer through windows is responsible for 25% to 30% of residential heating and cooling energy use. With that information in mind, it's important that you do your research to find a window company that will provide an outstanding product for a fair price. You should be able to choose from various performance and price levels, as well as a variety of styles. Additionally, the windows and the installation should be backed by outstanding warranties.
Choose Primax Compozit Home Systems
More than 140,000 homeowners in the area have turned to Primax Compozit Home Systems for their home improvement needs since we first opened our doors in 1982. We offer locally made replacement windows that are manufactured specifically to provide exceptional performance in the local climate. Our customers can choose our premium windows, which have expanded polymer composite frames that are more durable than vinyl, or our more economical option with Compozit-clad vinyl frames. All of our windows deliver outstanding energy efficiency and can be customized through a variety of options, and we stand behind them with a 50-year product warranty and two-year labor warranty.
Contact Primax Compozit Home Systems today if you'd like more information about the stylish and energy-efficient replacement windows we offer to homeowners in the Paducah area.