What Are Some of the Features You Should Look for When Choosing Replacement Windows for Your Lexington, KY, Home?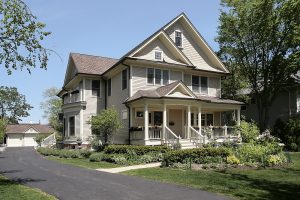 The market for replacement windows is crowded with options, and each company offers plenty of reasons why you should choose theirs. While it may seem like you can't go wrong, there are several factors you should consider before selecting the right windows for your Lexington, Kentucky, home:
Frame Construction
Vinyl frames have become hugely popular because they last longer and are energy-efficient and affordable. Wood frames are also popular for their aesthetic appeal but don't offer the same level of performance.
Product Options
Many replacement window companies only offer one type of window, which limits your selection. Look for a company that has different product lines so you can choose the level of performance and the cost that you prefer.
Installation Experience
No matter how well your new windows are made, they won't perform as they are supposed to if they are installed improperly. Be sure to choose a window company that has tons of experience and stands behind its work.
Primax Compozit Home Systems
We've become one of the most popular installers of replacement windows in the area by offering a product that outperforms the others and providing a stress-free installation experience. Our Compozit Series windows feature EPC frames that are more durable and energy efficient than vinyl frames and can be customized to your preferences. We also offer a more economical option—our C2 SERIES—which delivers comparable durability and energy efficiency. And we stand behind all of our windows with outstanding product and installation warranties.
Contact Primax Compozit Home Systems today to learn more about our high-performance replacement windows and join the list of more than 140,000 satisfied customers we have served in the Lexington area.