An Experienced Remodeler Offering Home Window Replacement to Homeowners Throughout the Louisville, KY, Area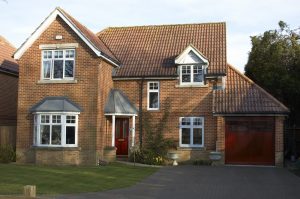 Vinyl replacement windows are popular because they are durable, energy-efficient, and require little to no maintenance. So, wouldn't you be interested in replacement windows that offer superior performance to vinyl windows for a similar price? When you partner with Primax Compozit Home Systems, that's exactly what you will get. We provide home window replacement for residents of the Louisville, Kentucky, area using our Compozit Series windows, which outperform vinyl in almost every category.
About Our Windows
Compozit Series windows are manufactured using expanded polymer composites so they can provide greater durability, structural integrity, and thermal performance than vinyl. They are more effective at minimizing heat transfer than vinyl and wood windows, and they also come with triple-pane glass with argon gas fills to further help with energy efficiency. We also offer more economical C2 SERIES windows, which are constructed of Compozit-clad vinyl and also come with a variety of energy-efficient features.
Both window lines are available in various styles, exterior colors, and interior finishes, making it easy for you to customize your new windows to fit your vision for your home. You can also expect a stress-free home window replacement project, as our trained technicians will install them with precision and ensure that your home is left undisturbed. And, once your windows have been installed, we'll stand behind them with industry-leading warranties.
Contact Primax Compozit Home Systems today if it's time for a window replacement project at your Louisville-area home. Financing options are available.