Experienced Home Window Replacement Professionals Serving the Lexington, KY, Area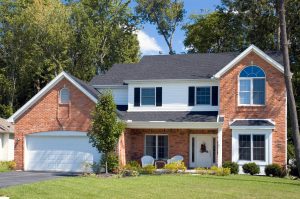 If your home's windows are peeling, warping, or they are old and manufactured before energy efficiency was a major concern, it might be time for a home window replacement project. If you live in the Lexington, Kentucky, area, then Primax Compozit Home Systems can provide the perfect windows for your home and budget. We're an experienced home improvement contractor that has been serving the area since 1982, and we offer high-performance replacement windows that outperform vinyl windows. We've also successfully completed more than 140,000 projects to date, and our focus on providing outstanding service has helped us maintain an A+ rating with the Better Business Bureau for many years.
Choose the Ideal Windows for Your Home
One of the most important factors in a successful home window replacement project is the quality of the products you choose. When you partner with Primax Compozit Home Systems, you will have two different window lines to select from:
Compozit windows – Our top-of-the-line windows feature frames that are more durable and energy-efficient than those in vinyl and wood windows and have triple-pane glass with argon gas fills
C2 SERIES windows – Our more economical line features Compozit-clad vinyl frames and all of the same energy efficiency upgrades as our Compozit Series
No matter which line of windows you choose, you will be able to customize them to match your home with your choice of window style, exterior colors, and interior finishes.
If you would like to start the home window replacement process, contact Primax Compozit Home Systems today to schedule a free consultation at your Lexington-area home.