Upgrade Your Paducah, KY, Home With the Best Replacement Windows on the Market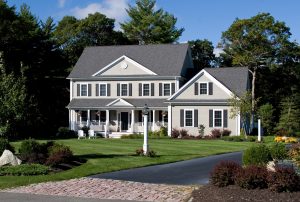 When you decide it's time to replace your home's old and inefficient windows, the challenge is finding a contractor serving the Paducah, Kentucky, area that offers the best replacement windows available and is recognized for providing outstanding service. Fortunately, your search can end with Primax Compozit Home Systems. We've successfully completed more than 140,000 home improvement projects since we first opened our doors in 1982, and our commitment to serving our customers has allowed us to maintain an A+ rating with the Better Business Bureau for many years. What's more, we install manufactured replacement windows that outperform those being offered by the competition.
Our Product Options
One of the main reasons that we believe our windows are the best replacement windows available is because our window's frames are more durable than that of competing windows. Our window frames are constructed of expanded polymer composites which make them more hardwearing and energy efficient. For those looking for a more economical option, we offer our C2 line which features Composite-clad vinyl frames. All of our windows have triple-pane glass with argon gas fills and low-e protective coatings, which makes them exceptionally energy efficient and helps reduce heat transfer. This can lighten the workload for your home's HVAC system and could lead to lower monthly energy bills.
Additionally, our replacement windows are available in all of the most popular styles and can be customized with different frame colors and finishes. We also stand behind them with a warranty of up to 50 years.
If you would like to learn more of the reasons why we believe we offer the best replacement windows available in the Paducah, KY, area, contact Primax Compozit Home Systems today to schedule a consultation.