The Best Replacement Windows That You Will Find For Your Louisville, KY, Home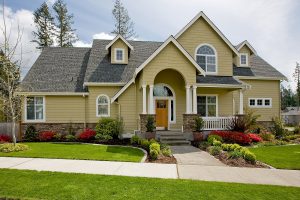 If your windows are allowing drafts which are hurting your home's energy efficiency, then you're likely searching for the best replacement windows that you can find. If you live in the Louisville, Kentucky, area, then Primax Compozit Home Systems has the windows that you've been looking for. We're a family-owned, locally operated home improvement contractor that has served more than 140,000 satisfied customers since we first opened our doors in 1982. We offer locally manufactured windows that are engineered to provide outstanding performance while being subjected to the harsh local climate. We also offer excellent customer service, as evidenced by our A+ rating with the Better Business Bureau.
What Makes Our Windows Special?
Why do we think we offer the best replacement windows available in the area? The answer is simple. Our Compozit windows are manufactured using expanded polymer composites and offer superior durability when compared to vinyl windows. They also provide outstanding energy efficiency, thanks to triple-pane glass, low-e protective coatings, and argon gas fills, which can help reduce heat transfer and potentially lead to lower energy bills. We also offer a more economical window option for budget-concerned homeowners made from Compozit-clad vinyl, which offers the same level of energy efficiency.
And, to provide you with added peace of mind about your purchase, we offer up to a 50-year warranty on all of the windows we install.
If you would like the best replacement windows available to be installed on your Louisville-area home, contact Primax Compozit Home Systems today to schedule a free consultation. Financing is also available to qualified homeowners.