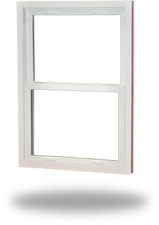 Compozit : Frame and sash fusion welded
Clear double pane IG
Triple weatherstripping
3 1/4″ jamb depth, sloped sill
2 locks and keepers standard
Full length interlock
Block and tackle balances
Both sashes tilt in for easy cleaning
Half fiberglass screen
Possible Mulled Patterns

Double Hung

Double Double Hung

Double Double Hung with Picture Window

Double Picture Window with Double Hung

Triple Double Hung
Cam-action Dual Locks
Easy to operate deadbolts are permanently fixed into the sash. Made from a highly durable material known for its strength and thermal efficiency.
Vent Lock
Vent lock allows windows to be vented for fresh air without sacrificing security, strong enough to tolerate forcefully sliding the window without giving.
Dual or Single Slide Handles
Two slide handles are installed on any Compozit slider over 48″ and one handle is installed smaller than 48″. Compozit handles are strong and make opening, closing and sliding a simple task. Never gets in the way of curtains or blinds.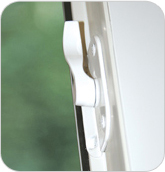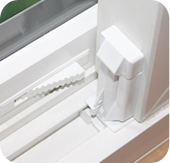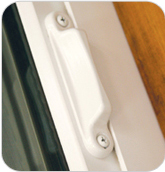 Available Colors
(Colors may vary slightly due to screen resolutions)




Interior Frame Colors
(Colors may vary slightly due to screen resolution)

White

Light Woodgrain

Dark

Cherry
Exterior Frame Colors
(Colors may vary sightly due to screen resolution)

 White

Terra Brown

Clay

Classic Gray

Tundra Green

Basic Brown

Beige

CT Brown
Distinctively beautiful; Surprisingly practical.
If you love the traditional look of multi-paned windows, but hate the work traditionally involved in cleaning them, you're in luck. THV offers a number of glass styles with grids, decorative muntins mounted between two or three panes of insulating glass for easy cleaning.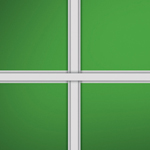 Contoured Colonial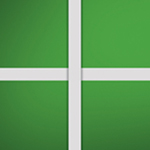 Standard Colonial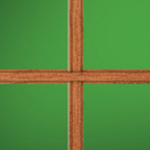 Woodgrain Contoured Colonial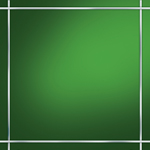 Single Prairie Pattern
Double Prairie Pattern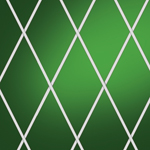 Diamond Pattern
Pencil Brass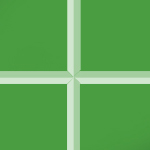 Beveled V-Groove Etched Glass
Privacy and Tinting.
Choose from our obscure glass selections to protect your privacy but continue to allow light to enter the room. Our tinted glass options can provide aditional shading from sunlight and extra warm days.

Obscure Glass

Rain Glass

Glue Chip Glass

Bronze Tinted Glass

Gray Tinted Glass
Additional Glass Options
Low E (one pane) – Low E stands for "low emissivity". Low E glass has been coated with a metallic coating or film that deflects UV and infrared rays and limits solar heat gain. It helps keep your home warmer in the Winter and cooler in the Summer.
Tempered – tempered glass is heated and then cooled rapidly in a controlled environment. This process makes the glass several times stronger than regular glass. It also makes it safer because when the glass breaks it breaks into small, pebble -like fragments rather than large shards.
Left Lite Size Options

Standard (1/4 1/2 1/4)

Special (1/3 each lite)
Our 3 Lite Slider windows come standard with a 1/4, 1/2, 1/4 configuration, but can be ordered with a 1/3, 1/3, 1/3 configuration as an option.
---
Gas Option

Trigon Gas Fill Standard With This Model. Trigon is our unique mix of Krypton and Argon gas. Alter-Lite Trigon gas is 40% denser than air and serves to maximize thermal performance in our triple-pane windows. This safe, naturally occuring gas blend helps block the transfer of heat better than air while increasing energy-efficiency, adding protection from the sun's damaging rays, and helping to deaden sound..
---
More Options

Double Hung

Double Double Hung

Double Double Hung with Picture Window

Double Picture Window with Double Hung

Triple Double Hung