If You're Searching for Replacement Windows for Your Frankfort-Area Home, Look to Primax Compozit Home Solutions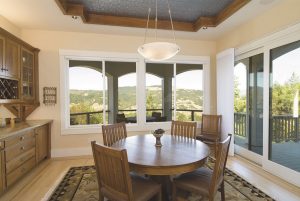 Are you tired of old and drafty home windows that don't meet your appearance and performance expectations? If so, look to Primax Compozit Home Systems. We sell and install replacement windows in the Frankfort, Kentucky, area that can improve your home's curb appeal while also lowering the high energy costs you might face if your windows don't adequately resist heat transfer. We've been in business since 1982 and take great pride in the level of products and customer service we offer. In fact, we've maintained an A+ rating with the Better Business Bureau for many years.
Why Choose Compozit Windows?
There are several reasons why our replacement windows are a popular choice among local homeowners. They include:
Product options – We offer our flagship Compozit line, which is crafted from expanded polymer composites and designed for superior durability, as well as our more economical C2 SERIES, which is constructed of Compozit-clad vinyl.
Energy efficiency – All of our windows feature triple-pane glass with low-E protective coatings and argon gas fills, which can greatly reduce heat transfer and potentially lead to savings on monthly energy bills.
Style options – Our customers can choose from popular styles such as casement, double-hung, or awning, or have specialty windows custom made.
Additionally, we stand behind our products and service with an up-to-50-year warranty, so you'll never have to worry about your investment.
To learn more about the replacement windows we sell and install in the Frankfort, KY, area, contact Primax Compozit Home Systems today to schedule a free consultation.