An Experienced and Trusted Window Company Serving the Paducah, KY, Area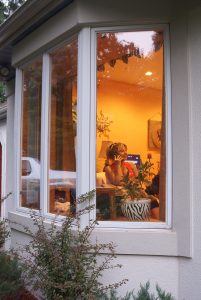 If you're planning to have some or all of your home's windows replaced, the most important step in the process is choosing the right window company for the job. If getting the best products, having them installed with precision, and paying a fair price are important to you, then the company you're looking for is Primax Compozit Home Systems. We're a full-service home remodeler that has been serving customers in the Paducah, Kentucky, area since 1982, and we're proud that our commitment to customer service has helped us earn an A+ rating with the Better Business Bureau.
What We Offer
One of the main reasons why we've become a popular window company among area homeowners is the fact that we offer a product that is better suited to the local climate. Our Compozit Series windows have expanded polymer composite frames that are more durable than vinyl frames and manufactured specifically to perform in the area's unpredictable weather. They also come with a variety of energy-saving features, including triple-pane glass, argon gas fills, and low-E coatings, so you can count on them to provide improved energy efficiency for your home. Simply choose your preferred styles, colors, and finishes, and our trained technicians will install your new windows with precision.
See for yourself why Primax Compozit Home Systems is the first-choice window company for so many homeowners in the Paducah area. Contact us today to schedule a free consultation and learn more about our products and installations.