Choose a Window Company That Consistently Exceeds the Expectations of Owensboro, KY, Homeowners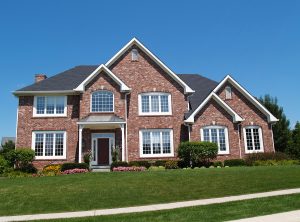 Having your home's windows replaced can be a stressful experience, unless you choose a window company that takes the time to make sure you are completely satisfied and also stands behind its work. When you select Primax Compozit Home Systems, you can expect a drama-free window replacement project that will ultimately improve your home's curb appeal, protection against the elements, and energy efficiency. That's because we have been serving homeowners in the Owensboro, Kentucky, area since 1982 and have successfully completed more than 140,000 projects. Needless to say, we know how to deliver your desired results.
Our Replacement Windows
One of the factors that has helped us garner a reputation as a top local window company is the quality of our windows. While our competitors push the benefits of vinyl windows, we offer windows that are more durable, long-lasting, and energy efficient than vinyl windows. You can choose from two different product lines and popular styles like double-hung, casement, bay, and bow, so it's easy to find the perfect match for your budget and style preferences. And, all of our windows come with glass packages that help reduce heat transfer and can lessen the workload for your home's HVAC system.
Put your trust in the window company that Owensboro-area homeowners count on for exceptional products and services—Primax Compozit Home Systems. Contact us today to schedule a no-obligation consultation so we can answer any questions you have.