Vinyl Windows Aren't the Only Option for Homeowners in Paducah, KY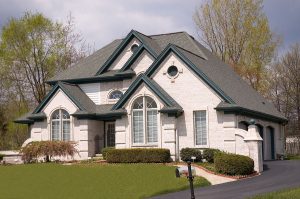 Vinyl windows are a popular choice for homeowners because they are manufactured to last for many years and provide outstanding energy efficiency while also being affordable. However, there are other options out there that can deliver the same performance – or better – for a similar price. If you've decided that it's time to upgrade your Paducah, Kentucky, home's old and drafty windows, make sure you do your research before committing to a window company.
More Durable than Vinyl
At Primax Compozit Home Systems, we offer exceptional replacement windows that outperform vinyl windows. Manufactured locally and engineered to thrive in the local climate, our top-of-the-line Compozit Series replacement windows feature frames that are made of expanded polymer composites and are more durable and long-lasting than vinyl frames. We also offer our more economical C2 SERIES windows, which have Compozit-clad vinyl frames. Both product lines feature triple-pane glass, argon gas fills, low-E coatings, and other elements that produce outstanding energy efficiency for your home. You can choose from a variety of popular styles, and you can customize your new windows through your choice of frame colors and finishes.
We've been a leading window company since 1982 and have helped more than 140,000 customers to date. We always put the customer first, and we stand behind our windows with outstanding product and labor warranties.
If you'd like to hear more of the reasons why our windows are superior to vinyl windows, contact Primax Compozit Home Systems today to schedule a free consultation at your Paducah home.