Don't Settle for Vinyl Windows for Your Owensboro, KY, Home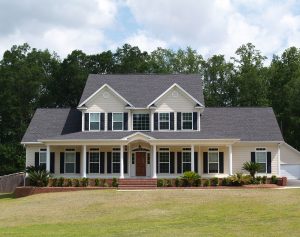 If you are searching for the perfect replacement windows for your home in Owensboro, Kentucky, you've likely read countless posts about the merits of vinyl windows and how they outperform everything else being offered. However, while vinyl is a good option, it isn't the most durable or energy-efficient material used in the manufacture of window frames. Therefore, it's important that you know all of your choices before going ahead with such a large investment in your home.
Primax Compozit Home Systems
We've been serving area homeowners since 1982 and offer windows that can outperform vinyl windows in every category. Our Compozit Series windows feature frames constructed of expanded polymer composites that are more durable and energy efficient than vinyl, fiberglass, and wood frames. We also offer our more economical C2 SERIES windows, which feature Compozit-clad vinyl frames. Both product lines include all of the most popular window styles, including double hung, casement, and awning, so you can choose the ideal windows for your home. You can also customize them with your preferred interior and exterior frame colors and finishes to complement your home's color scheme. Whichever windows you choose, our technicians will install them with precision to ensure years of outstanding performance, and we will back them with an up to 50-year warranty.
Don't settle for vinyl windows when there's something even better available. Contact Primax Compozit Home Systems today and let us show you more of the factors that make our replacement windows the right choice for Owensboro-area homeowners.