A High-Performance Alternative to Vinyl Windows for Louisville, KY, Homeowners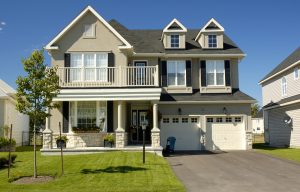 Vinyl replacement windows are often considered to be the ultimate in terms of performance, longevity, and energy efficiency. So, if you could outfit your Louisville, Kentucky home with new windows that provide better performance than vinyl yet are priced similarly, would you be interested? Of course you would, and that's exactly what we offer at Primax Compozit Home Systems. We're a family-owned company that sells locally manufactured windows that are made from expanded polymer composites, making them more durable and energy efficient than vinyl windows. We also offer a more economical line of Compozit-clad vinyl windows that also outperform those offered by the competition.
About Primax Compozit Home Systems
We've been serving area homeowners since 1982 and are proud to have served more than 140,000 satisfied customers. We take pride in staying at the forefront of innovation, and our dedication to ensuring our customers are completely satisfied has helped us maintain an A+ rating with the Better Business Bureau for many years. We also stand behind our windows with a 50-year product warranty and a two-year guarantee on workmanship.
Contact Primax Compozit Home Systems today so we can tell you about the various window styles available and the customization options you can choose to tailor your windows to fit your preferences. We'll also be happy to detail all of the factors that make our Compozit windows a better option than vinyl windows for Louisville homeowners. Convenient financing options are available to qualified applicants who want to make their purchase more affordable.