Stylish and Energy-Efficient Alternatives to Vinyl Windows Are Available to Lexington, KY, Homeowners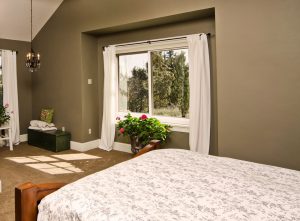 If you've decided to buy new windows for your Lexington, Kentucky, home because the current ones aren't performing as expected, you're probably reading a lot of information about the merits of vinyl windows. While replacement windows with vinyl frames offer an excellent combination of durability, energy efficiency, and aesthetic appeal for an affordable price, there are even better options available to those who won't settle for second best.
Offering Better Performance
Primax Compozit Home Systems has the perfect windows for homeowners who want a better option than vinyl. Our Compozit Series windows, which are manufactured locally, feature expanded polymer composite frames that are more durable, structurally sound, and energy efficient than vinyl frames. We also offer our more economical C2 SERIES windows, which have Compozit-clad vinyl frames and deliver comparable performance. All of our windows are excellent at reducing heat transfer thanks to low-E protective coatings, triple-pane glass, and argon gas fills.
About Primax Compozit
We're a locally operated, family-owned home improvement company that has served more than 140,000 satisfied customers since we first opened our doors in 1982. We've earned a reputation as a reliable window contractor by delivering the best products for a fair price and standing behind them with unbeatable warranty protection.
If you would like to learn more about our Compozit windows and why they are an excellent alternative to vinyl windows, contact Primax Compozit Home Systems today to schedule a free consultation at your Lexington-area home.