Upgrade the Entrance to Your Louisville, KY, Home's Patio with Energy-Efficient Sliding Doors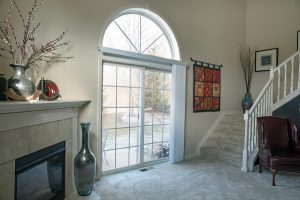 Though the roof and windows are often considered to be some of the biggest culprits when a home isn't as energy efficient as it should be, old patio doors can be just as much of a factor. If your Louisville, Kentucky, home's patio doors are no longer offering the level of performance you're hoping for, Primax Compozit Home Systems can provide stylish sliding doors that will meet all of your needs. We're a family-owned home improvement company that has been a fixture in the area since 1982, and we carry locally manufactured products that out-perform the options offered by the competition. We also go to great lengths to ensure our customers are completely satisfied, as evidenced by our A+ rating with the Better Business Bureau.
Our Sliding Patio Doors
Our patio doors offer exceptional performance because they are locally manufactured and engineered to withstand our climate. Our Compozit™ sliding doors have frames made from expanded polymer composites, which makes them more durable than vinyl frames. They also have components designed to reduce heat transfer and eliminate air leaks, which can make it easier for your home's HVAC system to maintain a comfortable indoor temperature; this could lead to monthly savings on energy costs. And, if you'd prefer a hinged patio door, our Meadowview® model is both stylish and functional. What's more, all of our doors are backed by outstanding product and installation warranties.
Contact Primax Compozit Home Systems today if you would like to schedule a free consultation at your Louisville-area home so you can learn more about the outstanding hinged and sliding patio doors we offer.