What to Look for When Choosing Replacement Windows for Your Owensboro, KY, Home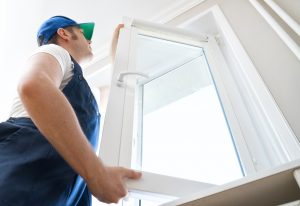 If your home's windows are starting to show their age and allow energy-sapping drafts into your home, it's probably time to have them replaced. Coming to that decision is the easy part – now you have to find the right company to do the job. There are many companies installing replacement windows for homeowners in the Owensboro, Kentucky, area, so you have to determine which factors are most important to you before you make a choice.
What Are Your Priorities?
If you're like most homeowners, then you're likely looking for replacement windows that are manufactured to last and engineered to improve your home's energy efficiency. You also probably want to be able to customize your windows to complement your home's color scheme and fit your aesthetic vision. Perhaps most importantly, though, the company you choose should offer outstanding workmanship and stand behind its installations with unmatched warranty protection.
Consider Primax Compozit Home Systems
If you're interested in having replacement windows installed on your home that outperform vinyl, wood, and fiberglass windows, look to Primax Compozit Home Systems. Our Compozit and C2 SERIES windows feature expanded polymer composite construction, which gives them unmatched durability and weather protection. Our windows also come with triple-pane glass, insulated frames, argon gas fills, and low-E coatings, all of which help to deliver outstanding energy efficiency. Additionally, we can count more than 100,000 satisfied customers since we opened our doors in 1982, and one of the key reasons is the fact that we offer an up to 50-year warranty on our windows.
Upgrade your Owensboro home's curb appeal, protection against the elements, and energy efficiency with stylish replacement windows from Primax Compozit Home Systems. Contact us today to learn more.