Energy-Efficient New Windows Available to Louisville, KY, Homeowners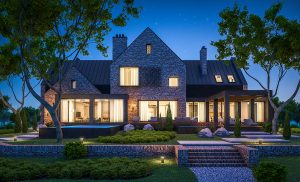 Having new windows installed at your home is one of the fastest ways to upgrade its curb appeal as well as its energy efficiency. If you live in the Louisville, Kentucky, area and want replacement windows that outperform similarly priced options, look to Primax Compozit Home Systems. We offer exceptional window options at a competitive price, and all our installations are completed by trained and experienced technicians who are our employees, not subcontractors. What's more, we take the time to listen to our customers' needs and ensure that they are met, which has helped us maintain an A+ rating with the Better Business Bureau for many years.
Our Windows Outperform Other Options
Vinyl windows are a popular option these days, but what if you could have new windows installed at your home that were even more durable and energy efficient? Our Compozit Series window frames are made from expanded polymer composites that offer superior durability and energy efficiency compared to vinyl, wood, and fiberglass, and are engineered to provide many years of reliable performance in the local climate. We also offer a more economical option with Compozit-clad vinyl frames, and both product lines feature triple-pane glass with gas fills and low-E coatings to improve their thermal performance.
Contact Primax Compozit Home Systems today and we'll be happy to visit your Louisville-area home to answer your questions and help you choose new windows that fit your style preferences and budget. We'll also tell you about the financing options available to qualified homeowners.