Give Your Owensboro, KY, Home New Windows That Are Stylish & Energy Efficient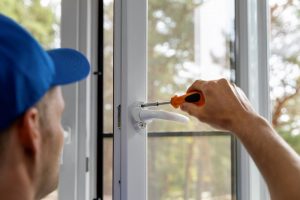 Are you growing tired of watching your home's energy bills rising steadily? Keeping your home as energy efficient as possible is key when it comes to your heating and cooling costs, and the U.S. Department of Energy estimates that heat gain and heat loss through inefficient windows are responsible for 25-30% of residential heating and cooling energy use. So, if you're able to give your home new windows that help combat heat transfer, you're going to start winning the battle. At Primax Compozit Home Systems, we offer replacement windows to homeowners throughout the Owensboro, Kentucky, area who want to increase their homes' curb appeal while also improving its energy efficiency.
Choose the Perfect Windows for Your Home
We offer two different product lines to ensure that each of our customers can find the perfect windows to match their style preferences and budget. Our top-of-the-line Compozit windows are manufactured with expanded polymer composite frames that offer better durability and energy efficiency than wood, vinyl, and fiberglass. Our C2 SERIES windows are more economical and feature Compozit-clad vinyl frames that are also extremely durable. All of our windows are available in popular styles and feature triple-pane glass with argon gas fills and low-E protective coatings to maximize their energy efficiency. Simply choose the perfect windows for your home and we will install them with precision and back them with an up to 50-year warranty.
Contact Primax Compozit Home Systems today to learn more about the high-performance windows we can install on your home in the Owensboro area.