Put Your Home Window Replacement Project in the Hands of a Respected Remodeler Serving Paducah, KY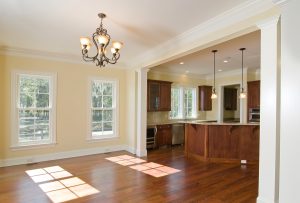 One of the most common culprits for high energy bills is windows that are no longer providing the energy efficiency they should. In fact, the U. S. Department of Energy estimates that 25-30% of residential heating and cooling energy use can be traced to heat loss through windows. If your home's windows need to be upgraded, look to the home window replacement specialists at Primax Compozit Home Systems. We've been providing home improvement solutions to homeowners in the Paducah, Kentucky, area since 1982 and are proud to have successfully completed more than 140,000 projects to date.
Improve Your Home's Energy Efficiency & Curb Appeal
The replacement windows we offer come in a wide array of styles and can be customized through your choice of exterior frame colors and interior frame finishes. Our highly-trained technicians will ensure they are installed with precision so they perform as expected, and we will back them with industry-best warranties. Our Compozit Series windows, made from expanded polymer composites, are stronger and more energy-efficient than wood and vinyl windows, while our more economical C2 SERIES windows, made from Compozit-clad vinyl, also offer outstanding resistance to heat transfer.
Contact Primax Compozit Home Systems today if you would like more information about our home window replacement services. We'll be happy to visit your home in the Paducah area to answer any questions you have. Be sure to ask about the convenient financing options featuring low monthly payments that we offer to qualified homeowners.