Home Window Replacement Experts Serving Evansville, IN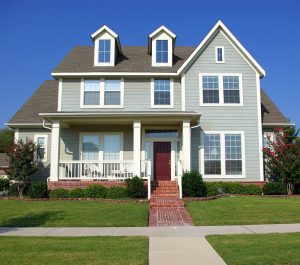 When you need a home window replacement, it is important that you partner with a company you can trust to provide exceptional products and skilled craftsmanship. In the Evansville, Indiana, area, that company is Primax Compozit Home Systems. We have been the home window replacement specialists of choice for local homeowners since 1982. We maintain an A+ rating with the Better Business Bureau, which is an indication of the exceptional work we perform. We would be happy to provide you with well-made windows and add you to our long list of satisfied customers.
About Our Windows
At Primax Compozit Home Systems, we are proud to offer two lines of replacement windows for you to choose from. They are:
Primax Signature Series – Made from expanded polymer composites, this is our higher-end option.
C2 SERIES – Made from Compozit-clad vinyl materials, this is our more economical option.
Both lines of windows offer exceptional energy efficiency. They both feature low-E coatings, triple-pane glass, and argon gas fills, so you can feel good knowing you are making a "green" investment that may even lower your heating and cooling costs. Plus, our windows meet or exceed the American Architectural Manufacturers Association's standards for dimensional stability, impact resistance, weatherability, and heat resistance. And they are available in many attractive styles, colors, and finishes for your choosing.
Contact Primax Compozit Home Systems today for more information about the home window replacement services we provide to homeowners in the Evansville, IN, area.