Attractive, Long-Lasting Exterior Doors for Mayfield, KY, Homeowners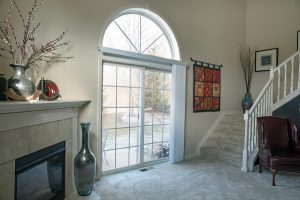 Are you sick and tired of your old and weathered doors taking away from your otherwise positive feelings about your Mayfield, Kentucky, home? If so, Primax Compozit Home Systems offers stylish exterior doors that will provide renewed curb appeal and a rekindled sense of pride in your home. We offer front, patio, and storm doors that are easy on the eyes and the wallet, and we ensure that they are installed flawlessly so they can live up to their performance promises.
About Us
Primax Compozit Home Systems has been providing home improvement solutions to local homeowners since 1982, so you'll be hard-pressed to find a door contractor that offers a similar combination of knowledge and experience. We offer locally manufactured entry doors that can withstand anything the regional climate throws their way, and we back our products and installations with unmatched warranty protection. We're also dedicated to meeting our customers' needs, and with more than 140,000 satisfied customers and counting, it's no surprise that we maintain an A+ rating with the Better Business Bureau.
Our Doors
We offer fiberglass and steel front doors, sliding and hinged patio doors, and storm doors that are engineered to deliver extra weather protection and thermal performance. All our doors can also be customized to fit your preferences and needs, and we'll work with you to help determine the ideal options for your home.
If you're interested in learning more about our exterior doors, contact Primax Compozit Home Systems today. We'll visit your Mayfield, KY, home to answer your questions and provide a free estimate.