Upgrade Your Louisville, KY, Home With Energy-Saving Windows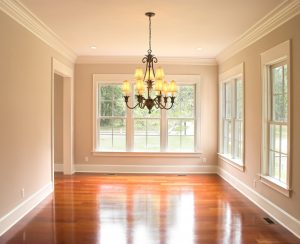 If you're searching the different types of energy-saving windows that are available to homeowners in the Louisville, Kentucky, area, you're probably learning about aluminum, wood, vinyl, and fiberglass windows. However, when you partner with Primax Compozit Home Systems, your home will benefit from replacement windows that outperform them all. We offer replacement windows with expanded polymer composite (EPC) frames that are more durable and energy efficient than anything offered by our competitors. We're also one of the most experienced contractors in the area, as we've been around since 1982 and have served more than 140,000 satisfied customers.
Our Window Options
We understand that you want choices, which is why we offer both Primax Signature Series and C2 SERIES windows. Our Signature Series windows have 100% EPC frames, while our C2 SERIES windows feature EPC-clad vinyl frames that are also extremely durable. Both lines of energy-saving windows come in popular styles like casement, double-hung, and awning, so you can find the right fit for each room in your home. No matter which windows you select, you will enjoy exceptional energy efficiency thanks to low-E coatings and triple-pane glass with argon gas fills.
Are you interested in learning more about the energy-saving windows we offer to homeowners throughout the Louisville, KY, area? Contact Primax Compozit Home Systems today and we'll visit your home to answer any questions you have, provide a free estimate, and tell you about the financing options that could help make your purchase more affordable.