Transform Your Home's Appearance with New Siding from Primax Compozit Home Systems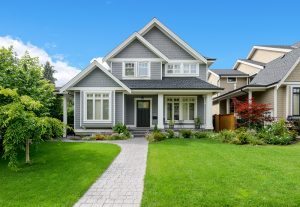 If the siding on your home is cracked, warped, rotting, or falling off, it's important to address the problem as soon as possible. Siding does more than just contribute to your home's curb appeal – it is also important for protecting the house from damage caused by rain, humidity, and pests. Homeowners in and around Louisville, KY, can turn to Primax Compozit Home Systems to replace their old or failing siding with a low-maintenance alternative.
Gorgeous Vinyl Siding Options to Suit Any Homeowner's Tastes
At Primax Compozit Home Systems, we proudly install vinyl siding, soffit, and fascia from some of the most trusted names in the industry, including Norandex and Foundry Specialty Siding. Whether you prefer more conventional styles like clapboard or Dutch lap, or you'd like a more eye-catching home exterior that effectively mimics the appearance of cedar shakes, shingles, or natural stone, Primax Compozit Home Systems has the options you're looking for. Our vinyl siding and trim products are also available in a variety of colors, ensuring you'll be able to find the perfect option to suit your aesthetic preferences and complement your home's architecture.
Low-Maintenance Convenience in Every Option
No matter what color or style of siding you choose from us, you can be confident in your selection. That's because all of our siding options are made from premium vinyl, a durable and low-maintenance material that is ideal for home exteriors. With our siding selection, you'll be able to enjoy the best of both worlds – the beautiful appearance of an expensive material like stone or cedar, at the affordable cost of low-maintenance vinyl.
Professional Installation for Long-Lasting Performance
The experts at Primax Compozit Home Systems are trained and experienced professionals who will ensure the installation is completed to exacting standards. In addition to using high-quality vinyl siding and trim materials, we install a backer board that helps pull water away from the house to prevent rot and termite damage. All in all, our siding installation will make your home look brand new, while helping increase its longevity and decrease your maintenance requirements.
To learn more about our vinyl siding options, contact Primax Compozit Home Systems today. We will be happy to provide you with a free estimate during a consultation at your home in or near Louisville, KY.