Beautiful Bathtub Liners that Will Transform the Bathing Area in Your Owensboro, KY, Home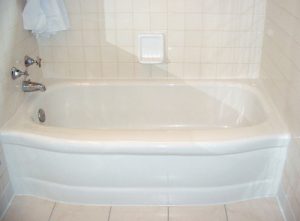 No one likes the unsightly appearance of mold and mildew, especially in their bathtubs where they are supposed to be getting clean. And, what about the microscopic bacteria that you can't see? An old bathtub may be riddled with these problems. Fortunately, there is an amazing solution for Owensboro, Kentucky, homeowners. Bathtub liners from Primax Compozit Home Systems can help you get rid of these problems without having to endure the inconvenience and expense of a full bathroom remodel. We have proudly served customers in the area for more than three decades and we would love to add you to our long list of satisfied customers.
Why Choose Bathtub Liners from Primax Compozit Home Systems?
The answer is simple. No other company provides the level of service and attention to detail that we do. Our installation professionals take pride in their work and complete each job with care and precision that is unmatched. Plus, our bathtub liners can be installed quickly, so you won't have to worry about having your bathroom out of commission for very long.
Beyond just our installation expertise, we also offer incredible products that are engineered to perform and built to last. With antimicrobial coatings and a non-slip surface, your new bathtub will be as beautiful as it is safe to use.
Contact Us Today for a Free Consultation
If you have any questions or would like to learn more about our incredible selection of bathtub liners, contact Primax Compozit Home Systems today. We would be happy to set up a free consultation at your Owensboro-area home.