Bathtub Liners Are a Great Way to Revamp the Bathing Area in Your Lexington, KY, Home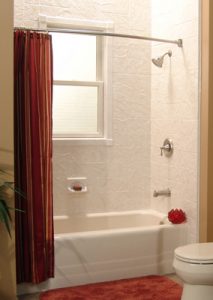 If your bathtub is showing signs of age and bacteria growth, it's time to get yourself a new bathtub liner from Primax Compozit Home Systems. It's the fast and easy way to transform your bathroom, without the expense of an entire remodel. Countless Lexington-area homeowners have turned to us time and again for our incredible expertise and dedication to excellence, so it's no wonder that we have been ranked on the Window & Door Top 100 list and have a stellar A+ rating with the Better Business Bureau.
An Incredible Selection of High-Quality Bathtub Liners
When you partner with Primax Compozit Home Systems, you will receive the very best bathtub liner products available on the market. They have a non-slip surface to help reduce the risk of accidents, as well as an antimicrobial coating to deter unsightly and unsanitary mold and mildew growth. They are also incredibly easy to maintain, so you can enjoy a like-new appearance for years with little or no effort on your part.
Quick & Precise Installation Service
Having your bathroom out of commission is quite an inconvenience, which is why we strive to install our bathtub liners as quickly as possible, so as not to disrupt your daily life. Moreover, our installation team is made up of talented professionals who take pride in their exemplary work.
To learn more about the bathtub liners we offer, contact Primax Compozit Home Systems today.